Regular price
Sale price
$49.00 USD
Unit price
per
Sale
Sold out


Biomimetic Mineral Mist is a 100% active hydrating mist that contains a potent fulvic mineral solution for proven anti-inflammatory, anti-microbial, and antioxidant effects. This electrically active mineral solution has a unique capacity for penetration, delivering its benefits deep into skin tissues and into the cells themselves. When used with other Truth Treatments, Truth Biomimetic Mineral Mist facilitates application and improves the efficacy and cellular absorption of Vitamin C, Retinol and other active ingredients in Truth Treatments.  
This formula is boosted with sodium lactate, hyaluronic acid, and amino acids to support healthy skin function, thoroughly hydrate, soothe, and firm. This profoundly nutritive solution is a must-have for all skin types.
Fulvic and colloidal minerals stimulate skin cell and fibroblast activity, improve healing time and support overall skin health, help reduce the appearance of fine lines and wrinkles and provide powerful antioxidant benefits and protection from ultraviolet and environmental assaults. 
Also contains Hyaluronic Acid and Amino Acids and Sodium Lactate for water trapping, skin softening hydration of the stratum corneum.
Mimics moisture factors present in your skin. Softens skin & enhances the application & efficacy with Truth Treatments.
Features & Benefits:
Polyelectrolyte and colloidal minerals stimulate skin cell activity
Supports overall skin health and improves healing time
Helps reduce the appearance of fine lines and wrinkles
Provides antioxidant benefits and protection from ultraviolet and environmental assaults
Hyaluronic Acid, Amino Acids, and Lactate promote water retention, softening and hydration of the stratum corneum
Enhances the application & efficacy of all Truth Treatments

 

Ideal for:

 

All skin types
Spray mist directly on the face or spray in palm of the hand when blending with other Truth Treatment products.  Massage into skin to enhance penetration. Can also be used after cleansing to dampen and prime skin prior to application of any Truth Treatment.  May also be used throughout the day for skin hydration and refreshment.  Makes a great hair softener too!
 
Fulvic & Colloidal Mineral Solution*, Amino Acid Solution**, Hyaluronic Acid, Sodium Lactate.

*Fulvic & Colloidal Mineral Solution- Antimony, Barium, Beryllium, Bismuth, Boron, Calcium, Carbon, Cerium, Cesium, Chloride, Chromium, Cobalt, Copper, Dysprosium, Erbium, Europium, Fluorine, Gadolinium, Gallium, Germanium, Gold, Hafnium, Holmium, Indium, Iodine, Iridium, Iron, Lanthanum, Lithium, Lutetium, Magnesium, Manganese, Molybdenum, Neodymium, Nickel, Niobium, Osmium, Palladium, Phosphorus, Platinum, Potassium, Praseodymium, Rhenium, Rhodium, Rubidium, Ruthenium, Samarium, Selenium, Silicon, Silver, Sodium, Silver, Strontium, Sulfur, Tantalum, Terbium, Thallium, Thorium, Thulium, Tin, Titanium, Tungsten, Ytterbium, Yttrium, Zinc, Zirconium

** Amino Acid Solution- Arginine, Aspartic Acid, Glycine, Alanine, Serine, Valine, Proline, Threonine, Isoleucine Histidine, Phenylalanine
Share
View full details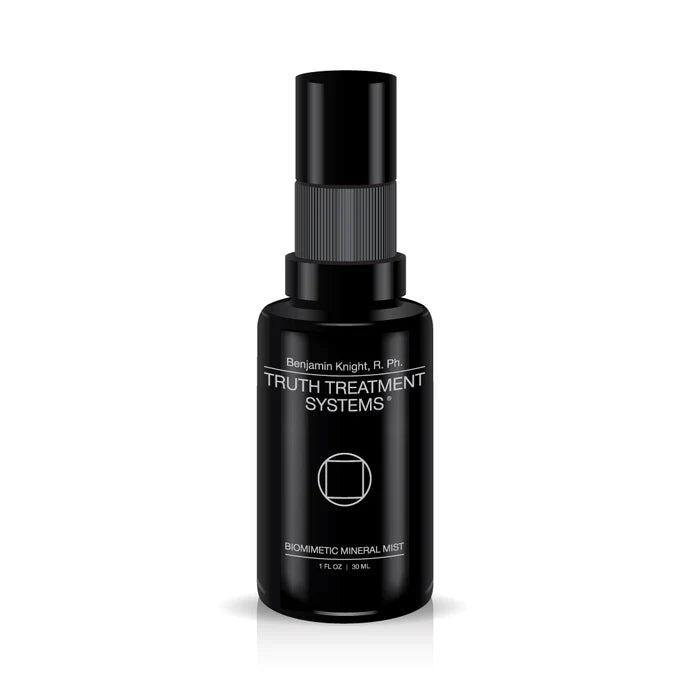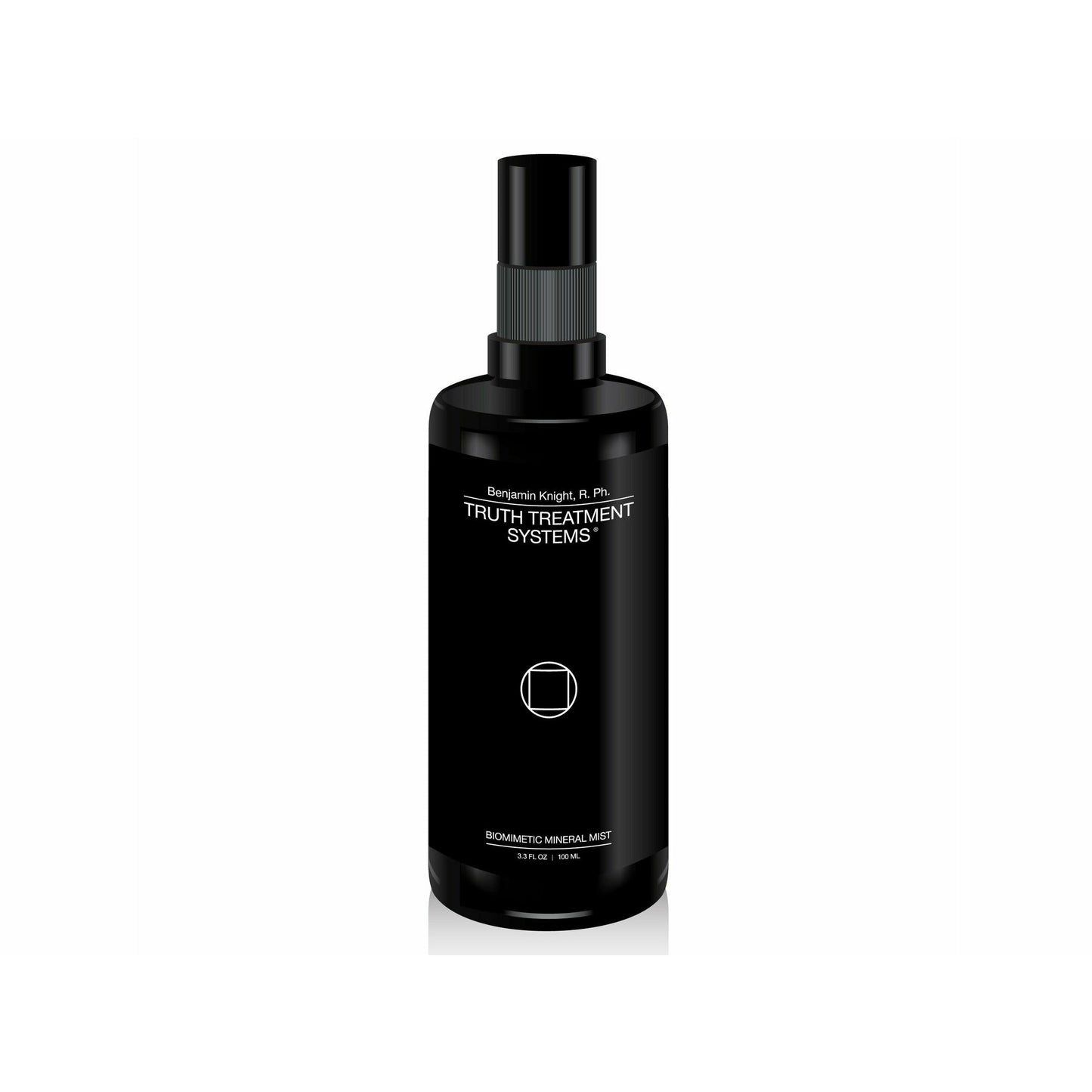 Love the product but not the price
I love that this mist does NOT have silicones and citrus oils, which many moisturizing mists have. So I keep coming back to this product because it works and doesn't irritate my sensitive skin. I just don't like the price for what it is, and I try to use it very sparingly now.
Love it
I love using the mineral spray with my vitamin C serums. It seems to make my products work better and absorbs so much faster into my skin!
Like the bigger size
I like the larger size because I use this all the time with the various serums, during the day for a pick me up, and even to set my makeup.
Love it!!
Great for dry sensitive rosacea skin. It soothes and moistens. I use the spray with the vitamin C. This is a must have!!
Tried and true product line
I have ordered many Truth Treatment products that work great for me the mineral mist, vitamin C serum and vitamin C balm plus the healing cream. But what's as good as these products are is the fast shipping I receive from Freeze Co Beauty!
ALWAYS FREE SHIPPING AND FREE SAMPLES
OUR PROMISE TO YOU
EFFICACIOUS INGREDIENTS

At Freeze Co Beauty, we care about the ingredients in the products we love. We ensure every item has effective, ethically sourced ingredients.

QUALITY PRODUCTS

Our specially curated brands consist of medical grade skincare and clean beauty products that address skin conditions such as acne, aging and discoloration.

EXTENSIVELY TESTED

We are an authorized retailer of every brand on our website. Rest assured we only carry brands that have been extensively tested and are proven to work. Our products are 100% authentic (and fresh!) from the manufacturer.
Complimentary Domestic Shipping

Complimentary Samples Always Included

Easy Exchanges & Returns

Pay in Four, Interest-Free Payments