This store requires javascript to be enabled for some features to work correctly.
Truth Trifecta™ is a comprehensive skin health system designed to reverse the signs of aging and maintain a healthy complexion.  Strategically formulated with Vitamin C, Polyelectrolyte Minerals, Amino Acids and Hyaluronic Acid to deliver only the essential active ingredients skin cells and collagen need to grow and regenerate.  Truth Trifecta™ does not contain fragrances, preservatives, emulsifiers, oils, silicone or anything else your skin doesn't need or want.
Transdermal C Serum™ 5ml
Transdermal C Serum is THE must-have anti-aging product. Formulated with an extremely high concentration of lipophilic Vitamin C to boost the production of natural moisture factors and reverse the signs of aging.  Penetrates deeply into the dermis to rapidly improve hydration and heal dry, chafed or irritated skin. Premium fat-soluble Vitamin C, anti-inflammatory plant extracts and nutrients help repair damaged skin, fade dark spots, improve Supports collagen and elastin production, giving skin a firmer, plumper and lifted appearance
Boosts skin's production of Natural Moisture Factors for increased hydration and moisturization

Diminishes the appearance of dark spots and hyperpigmentation while helping to prevent new ones from forming

Protects skin from inflammation and antioxidants and environmental assailants

Helps reduce redness and blotchiness

Helps reverse the signs of aging

Visibly lightens and brightens complexion
Biomimetic Mineral Mist™ 5ml

Biomimetic Mineral Mist is a 100% active hydrating mist that contains a potent polyelectrolytes for proven anti-inflammatory, anti-microbial, and antioxidant benefits to the skin. This electrically active mineral solution has an effective transdermal delivery system that reaches deep into skin tissue and cells. When used with other Truth Treatment Systems products, Biomimetic Mineral Mist enhances spreadability and dermal penetration. 
Polyelectrolyte and colloidal minerals stimulate skin cell activity

Supports overall skin health and improves healing time

Helps reduce the appearance of fine lines and wrinkles

Provides powerful anti-oxidant benefits and protection from ultraviolet and environmental assaults

Hyaluronic Acid, Amino Acids and Lactate promote water retention, softening and hydration of the stratum corneum

Enhances the application & efficacy with Truth Treatments and dermal penetration.

 
Hyaluronic Mineral Hydrator 5ml

Hydrate and plump skin with pure Hyaluronic Acid, Vitamin C and Polyelectrolytes. Honey and Glycogen further support skin cell hydration and health. Shagbark Hickory helps soothe and heal skin. Combats dryness and signs of aging while adding long-lasting moisture to restore skins youthful glow. 
Provides immediate and lasting hydration with a high dose of Hyaluronic Acid for glowing, plump skin

Helps boost skin's ability to produce hyaluronic acid

Works for all skin types and layers well with other products due to its ultra-hydrating, lightweight formula 

Provides antioxidant protection with lipophilic Vitamin C

Pure Colorado Clover Honey hydrates and provides antibacterial support
To leverage the powerful skin health benefits of the Truth Trifecta™, simply blend Transdermal C Serum™ with Hyaluronic Mineral Hydrator™and 2 to 3 sprays of Biomimetic Mineral Mist™. Rub your hands together to ensure uniform blending of all three products and massage well onto damp facial skin.
As the product absorbs in to your skin you will notice an immediate plumping and dewy glow.  This is the look of health! And, within a few days or weeks you will notice fine lines will begin to fade, skin will brighten and the overall appearance will become more soft, youthful and healthy looking.
Transdermal C Serum: Tetrahexydecyl Ascorbate (Vitamin C), C12-14 Alkyl Benzoate, C10-30 Cholesterol/Lanesterol Esters, Alpha Bisobolol (from Chamomile), Stearyl Glycyrrhetinate (from Licorice Root)
Hyaluronic Mineral Hydrator: Fulvic and Colloidal Mineral Solution, Shagbark Hickory Extract, Hyaluronic Acid, Glycogen, Honey, Citrus Essential Oil, Fat-soluble Vitamin C.
Biomimetic Mineral Mist:
 Fulvic & Colloidal Mineral Solution*, Amino Acid Solution**, Hyaluronic Acid, Sodium Lactate.

*(Antimony, Barium, Beryllium, Bismuth, Boron, Calcium, Carbon, Cerium, Cesium, Chloride, Chromium, Cobalt, Copper, Dysprosium, Erbium, Europium, Fluorine, Gadolinium, Gallium, Germanium, Gold, Hafnium, Holmium, Indium, Iodine, Iridium, Iron, Lanthanum, Lithium, Lutetium, Magnesium, Manganese, Molybdenum, Neodymium, Nickel, Niobium, Osmium, Palladium, Phosphorus, Platinum, Potassium, Praseodymium, Rhenium, Rhodium, Rubidium, Ruthenium, Samarium, Selenium, Silicon, Silver, Sodium, Silver, Strontium, Sulfur, Tantalum, Terbium, Thallium, Thorium, Thulium, Tin, Titanium, Tungsten, Ytterbium, Yttrium, Zinc, Zirconium)

**(Arginine, Aspartic Acid, Glycine, Alanine, Serine, Valine, Proline, Threonine, Isoleucine Histidine, Phenylalanine).
Refund & Return Policy for US Customers:
Your satisfaction is of the utmost importance to us. If you are not completely satisfied with a Freeze Co Beauty purchase or gift for any reason, please review our return, refund, and exchange policies below for purchases made on freezecobeauty.com, and Freeze Co Beauty purchases conducted on third-party marketplaces (including, but not limited to, Instagram, Google, YouTube and Facebook). If you are unhappy with your purchase, you have the option to return most items for a refund or store credit. Please see exclusions below** Products must be returned in new or gently used (50% or more product remaining) condition, and in the original packaging. Returns must be received back within 30 days of your purchase date to be eligible for a refund, store credit, or exchange. Please note: we allow a maximum of 3 individual product returns per 365-day period. To expedite your refund, please utilize our Return Center by clicking HERE. A link to our Return Center is also located in the footer of our website. Sets/bundles are sold "as-is" and products cannot be substituted, customized, and/or returned individually. Please allow up to 5 business days for the return to be processed once delivered to our facility.
**Please note: All sales are final on ALL skincare devices and tools (i.e. Qyksonic Zoe, Truth Treatment Systems Ultrasonic Device, Truth Treatment Systems NRGY Current Device, & Truth Treatment Systems Regenerex LED Pro Device, Truth Treatment Systems EuphoraLight Pro LED, etc.), supplements, gift cards, virtual consultations and all discounted sale items. These items are not eligible for return or exchange.
Gifts With Purchase:
Any gift with purchase received must be included with your return, unopened and unused. If the gift with purchase is not included with your return or has been used, the full value of the gift with purchase will be deducted from your refund or store credit.
Return Shipping:
We offer free return shipping for U.S. customers who opt to receive their refund in the form of store credit. All associated shipping fees are the responsibility of the purchaser if a refund in the original form of payment is chosen. Shipping fees are nonrefundable.
Refunds (if applicable)
Once your return is received and inspected, we will send you an email to notify you that we have received your return. Your refund will be processed, and a credit will automatically be applied to your original method of payment, within 3 business days. Shipping and insurance fees are nonrefundable. We reserve the right to refuse or deny any return request or refund at any time based on policy or program abuse. Please note: Freeze Co Beauty allows a maximum of 3 individual product returns per customer per 365-day period.
Damaged/Defective Products:
If a wrong product was received, or your product arrived damaged or defective, please contact us within 7 calendar days from the delivery date via email to hello@freezecobeauty.com. Please include a photo(s) of the damaged merchandise in your email. Additionally, we may ask you to return the damaged merchandise back to us. We will provide a pre-paid return label if we require your merchandise to be returned to us.
Shipping:
You are responsible for all shipping costs associated with returning your item unless you choose to receive your refund in the form of store credit. Shipping costs are non-refundable. Freeze Co Beauty will pay return shipping fees if you opt to exchange the product for store credit. If, in rare cases, the product arrives defective, or an incorrect item is received, please contact us as soon as possible. Please consider purchasing shipping insurance as we cannot guarantee that we will receive your returned item nor are we responsible for items lost in transit, or returned to us damaged. Once your return request has been approved you will be issued a Return Merchandise Authorization number (RMA#). Returns must be in their original packaging and must be postmarked within 7 days of receiving an RMA.
Beauty Bucks Rewards Points:
If you return a product, any rewards points earned on the purchase of that product will be deducted from your account.
International:
We apologize, we are unable to accept returns or exchanges from outside of the United States. All international orders are considered final sale.
Freeze Co Beauty reserves the right to change and/or update this return policy at any time.
Shipping & International Policy
Orders placed before 12:00 p.m. EST Monday - Friday will be processed and shipped the same day, excluding federal holidays. Orders placed after 12:00 p.m. EST or on weekends will be processed the following business day. In the event that more information is required to process your order, the order may be held until the required information is confirmed. As an added form of security against stolen/missing packages, orders over $400 will require a signature upon delivery at no additional cost to you. Orders placed ship at no charge to the customer and are shipped via USPS First Class Mail (typically 3-6 days if under 1 lb) or USPS Priority Mail or UPS Ground (typically 2-5 days if over 1 lb). Orders $100+ are shipped via USPS First Class Mail, Priority Mail or UPS Ground (typically 2-6 days for delivery). For expedited delivery, USPS Priority Mail Express and UPS 2 Day Air are available at checkout for 1-2 day delivery. We also offer overnight delivery via UPS Next Day Air Saver for a fee of $39.99. Please note: these shipping options may or may not offer Saturday delivery.
| | | | | | |
| --- | --- | --- | --- | --- | --- |
| Shipping Method | Cost for Orders Under $35.00 | Cost for Orders $35.00- $99.99 | Cost for Orders $100+ | Processing Time | Transit Time |
| USPS First Class | FREE | FREE | FREE | 1 Business Day | 3-6 Business Days |
| USPS Priority Mail | $6.99 | 6.99 | FREE | 1 Business Day | 2-5 Business Days |
| UPS Ground | $8.99 | $8.99 | FREE | 1 Business Day | 2-5 Business Days |
| UPS 2 Day Air | $18.99 | $18.99 | $18.99 | 1 Business Day | 2 Business Days |
| UPS Next Day Air Saver | $39.99 | $39.99 | $39.99 | 1 Business Day | 1 Business Days |
In rare instances, products may become out-of-stock during high-volume periods. If this happens, we will notify you via message on the website or email that items you have purchased will have delayed shipping due to their out-of-stock or backordered status whenever possible. "Pre-ordered" items are typically shipped the same day we receive them. During very high volume periods, they will be shipped no later than 24 business hours of us receiving them. All customers are responsible for inputting the correct information for their order's billing/shipping address(es). If, for some reason, your package is refused or undeliverable, you will be charged a $15 fee for USPS, DHL, and UPS packages to cover the additional shipping expenses incurred to return the parcel back to our headquarters. Please double-check that your shipping address is correct before you place an order to avoid incurring this fee. We strongly encourage you to select Route Shipping Insurance at checkout to insure your parcel as Freeze Co Beauty is not responsible for packages misdelivered by the shipper or otherwise lost, stolen or damaged during transit.
In observance of federal holidays, our customer care center and warehouse are closed on all US Federal Holidays
International Shipping:
We are happy to ship internationally upon request, as permitted. All international sales are considered final and are not eligible for a return, exchange, or refund. The purchaser is responsible for all applicable import fees, taxes, customs, duties, and all other fees, including broker fees & VAT. These charges vary from country to country and cannot be calculated by us in advance. Canadian residents can calculate an estimation of their import fees by visiting the Canada Border Services Agency (be sure to convert your order total from USD to CAD for the most accurate estimation). Carriers may charge a "Broker Fee" or other fees in addition to government import fees. These fees vary by shipper. Please refer to your chosen shipper's website for more information regarding Broker Fees. Please note: Shipping expenses are non-refundable. Import fees are not included in any of our shipping fees paid at checkout, including expedited shipping options. In addition, Freeze Co Beauty reserves the right to assess a "rejection fee" of $25 for any shipment deemed undeliverable or otherwise refused by the purchaser. We assess this fee in addition to any additional fees charged by the courier to forward the package back to our headquarters. Once the package is returned we will notify you via email when a refund has been issued, minus any rejection fees. Freeze Co Beauty is not responsible for packages lost or damaged in transit or abandoned by the customer. These orders will not be refunded.
Customer Reviews
Write a Review
Ask a Question
I recommend this product
Love it!
My skin is dewy and glowing after using this product. Very happy with the results!
05/16/2022
Jennifer W.

United States
I recommend this product
Results!
About 6 weeks ago I began using the Truth Treatment Systems Trifecta and the NeoGenesis Recovery. I saw my dermatologist right before using these two products and then again yesterday for a follow-up treatment. She asked me "What have you been doing differently? Your skin looks great!". I'm not sure which of these products is the reason for a fairly quick turnaround in my skin, but I'm definitely going to keep using them!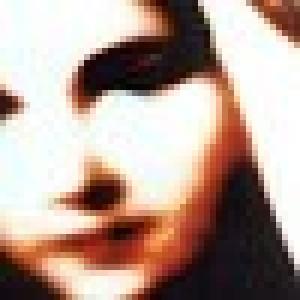 TW
04/20/2022
Tanya W.

United States
I recommend this product
Good but pricey
I like over the use of the trifecta, but it is expensive for the amount of product. I wish the packaging was different, perhaps dropper style and maybe the product price could be reduced.
03/26/2022
Lynne H.

United States
I recommend this product
Truth Trifecta - a winner!!
If you're on the fence don't hesitate to purchase! It works like no other. I will definitely be purchasing the larger bottles.
03/17/2022
Carmen T.

United States
I recommend this product
Surprising results
My skin responded overnight with smoothness and a healthy glow. Best treatment I have ever used. Well worth the purchase.